Guided Dubai Property Investing: Work With Our CEO For Personalised Support
'Exclusive One-to-One Support for Property Investors Exploring Dubai Opportunities'
Are you open to purchasing property in Dubai but need some guidance from a trusted qualified expert who has sold +£73m/$91m worth of property?
I'm Nick Hyland, I'm the Founder & CEO of Masar Capital, a regulated property investment agency here in Dubai, I'm also the Founder & Director of Track Capital in the UK. 
I'm offering to help investors purchase the best property investments in Dubai safely and profitably with 10% ROI/Yield, completely FREE of charge.
I have an office here in Business Bay, Dubai and can act as your dedicated point of contact on the ground in Dubai, guiding you from start to finish, wherever you're based in the world.
Watch the video below to learn more.
"Dubai named as world's most popular travel destination for 2023" – TripAdvisor Awards

"Dubai Prime residential market set for world's strongest growth in 2023" – Plus +13.5% Growth
"Dubai the most profitable city in the world for Airbnb landlords" – Earn +10% Net Yield

DUBAI INVESTMENT PROPERTY SEARCH ASSISTANCE
RERA Qualified Industry Expert
I have spent years working in the property investment space across Dubai, UAE, the UK and Australia. Having worked for property investment agencies, letting agencies, property management companies and property developers directly, I have 360 degree experience in the real estate sector.
Having overseen multi-millions of investment, I now solely specialise in assisting those outside of Dubai, overseas investors/non-residents who wish to purchase with Dubai's best property developers.
Work with a company owner who truly cares about their reputation, acts in a consultative manner, no ties to particular developers and no bias, my role is to simply offer the best possible advice, and then guide you through the entire journey from start to finish.
SELECT YOUR DATE AND TIME BELOW
Book your no obligation call, no aggressive sales tactics, I will answer your questions and educate you on the market, process, location, projects and more. After the call I will follow up with details on specific projects via email and WhatsApp.
Five, Six & Seven Bedrooms
Price: 17m AED / £3.7 /$4.6m
Example Property Case Study Presentations
The Dubai Property Investment Podcast Videos
See a few reasons below why you should work with an experienced, qualified, regulated and professional CEO over an average sales agent
You can work with me on a 1-1 basis completely free of charge, we are paid by property developers when an investor proceeds to purchase.
I am the owner of our RERA regulated agency meaning there are no sales targets for me or no one to report to, you will get genuine, best in class advice. 
I know all the developers, locations, regulations and all the nitty gritty which I can translate to you to ensure you're investing correctly in Dubai.
The buying process is a bit of a journey in itself and having someone on hand to assist right up until the end is invaluable, I'll be on hand for WhatsApp support.
The best developments, finance and mortgages, furnishing and interior design, lettings and management – I can help with it all through proven contacts.
Want to know how I can get you access to products before others, discounts and also an extra incentive here and there, then book a call to learn more.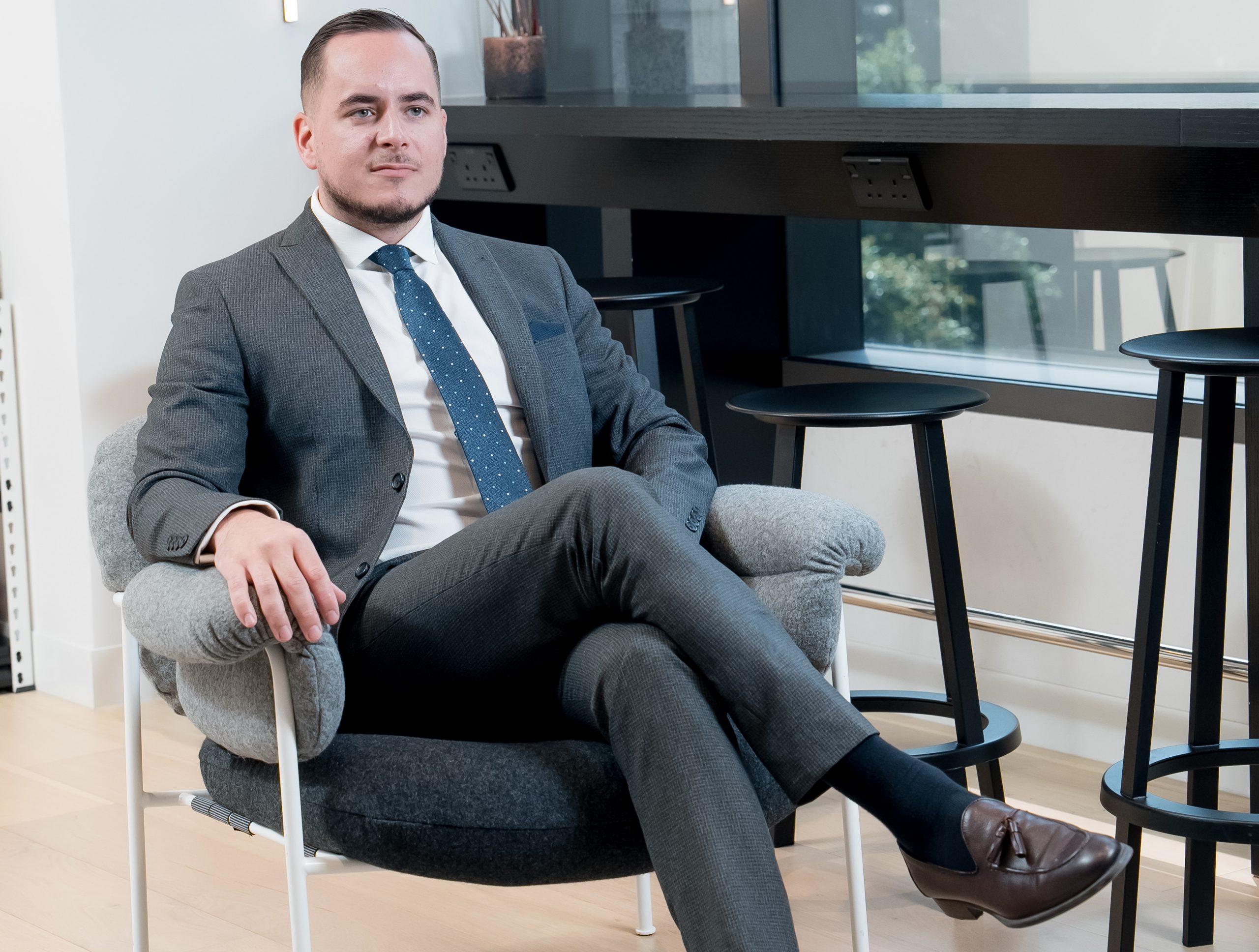 Why Invest In Dubai In 2023?
Knight Frank – Dubai Number 1 Prime Property Market Globally in 2023
Earn 8-10% Net ROI / Yield After All Costs Fully Managed For You
Freehold Purchase & Car Parking Included
No Tax Deducted From The Dubai Government
5* Hotel Standard Properties with Swimming Pools, Gyms, Rooftop Terraces, Cinema Screens & More 
Apartments, TownHouses, Villas, Holiday Homes and Investment Property Available
TripAdvisors Number 1 Tourist Destination The Past 2 Years
Worlds Highest Hotel Occupancy Rates
Government Ambition To Increase Population by 5.8m In The Coming Years
Trusted By Investors Globally
Having helped investors buy into Dubai (and the UK) from around the world, I've built an extensive track record of consulting and advisor beginners and sophisticated property buyers, see some examples below.
Nick went above and beyond getting to know what our company was looking for and helped narrow our focus. His research on potential investment opportunities was extremely through, thought provoking and knowledgeable
Well organised and superb service provided by Nick. He is very supportive and always approachable whenever I had any queries.
Nick has been so efficient and transparent in all our interactions, and he has introduced me to opportunities that were exactly what I needed. I highly recommend Nick and I'm glad I came in contact with him.
It was great fun and a very easy-made experience buying our first Apartment in Dubai at SLS Downtown. Nick was an excellent consultant, convenient conveyancer and purchase manager with perfect communication at all time, also with very friendly after sales support. Danke Habibi ! Dr. med Alexandra Tenschert, Dr. Holger Tenschert, Real Estate Investors Munich & Nizza.
Dealing with Masar capital was very excellent from the beginning of the search for the right property until the end of the purchase. The transaction was very professional and intelligent. In addition, the interest of the customer is important to them. Thank you for your excellent efforts.
Professional Real Estate company. Always gives time over phone or email for any queries that arise. As customer who did his first pucrhase in UAE the process went seemless with Nick at Masar Capital.
Frequently Asked Questions Why Use A Property Agency?
Access The Best Developer Projects in Dubai
Hands Off Fully Managed Remote Investment
Let Us Help with Mortgages & Furnishing
Regulated Agency with Dubai and UK Staff
Buy with EMAAR, Damac, Sobha, Ellington, HMB, Laya, Nakheel, Dubai Properties & More…
Advice On The Fees, Risks, Terms & Conditions etc.
Apartments, Villas, Holiday Homes & Hotel Investments
Dubai-Wide Locations Including The Marina, The Palm, Downtown, Business Bay, JVC, Dubai Hills Estate and Many Many More
PLEASE CHOOSE YOUR PREFERRED DATE AND TIME
Schedule your quick consultation where no high-pressure sales tactics will be used. I am here to answer any queries you may have and provide insights on the market, operations, location, projects, and beyond.