Lettings and Property Management
Masar Capital offer an end-to-end investment service, one of our most popular after sales services involves renting property for our investors and then ensuring tenants are found and the properties are kept in optimal condition with payments made on time, also known as Lettings & Property Management.
Get in touch with us if you're looking to have your property rented in a stress free manner whilst maximising performance of the asset and ensuring your tenants get best in class service.
There are typically two rental strategies that investors can use when purchasing in Dubai, this includes traditional long term lets and then short term lets, below we've outlined the key points of these models.
This is the most common model and what the majority of investors will opt for, this simply involves finding a tenant, typically a young professional or executive, couple or young family that are looking to stay in the property for a 12 month period, they will view, pay a deposit, sign a contract and then move into the property.
The upside to this letting strategy, particularly in Dubai is that it's possible to receive rental payments in advance, in Dubai the 'cheque' model is operated, yes, tenants write physical cheques and give these to the agency/owner. If an owner advertises a rental price for 1 cheque, it means that the 12-month rental balance is paid up front, in advance in one payment. If it's 2 cheques that would mean every 6 months a payment is made and 4 cheques would be every 3 months and so on. This means that owners have very low risk tenants who are incentivised to look after the property more so because they see it as more of a long term place for them to stay. In this case the owner will typically cover the Services Charges and Air Conditioning Bilks, whereas the tenants will cover the utilities such as electricity, water and internet.
Costs applied to owners for finding a tenant will typically be a 5% rental fee to market and advertise the property and then handle the legal and administration aspects. There will then likely be an ongoing management charge for the agency to ensure rental collection, maintenance issues, tenant enquiries and relevant legal updates are communicated. This charge is typically in the region of 10% but can vary.
The advantages of operation a long let model is that the rent is paid upfront in some cases, the tenants tend to be more caring of the property and there will likely be less overall 'wear and tear on the property'. It's important to ensure you're using a officialy qualified property agent if you do decide to appoint one.
With the explosion in the 'Airbnb' model in recent years, serviced accommodation or short term lets has sky rocketed in popularity as investors aim to profit from this relativelyt new model.
The concept involves renting to guests/vistors on a short term basis, either from 1 night, up to a few weeks, or months in some cases. The tenants will pay a premium in comparison to someone who rents the property on a 12 month basis, and as a result of that the ROI and net yield going to the owner is typically 15-20% higher ensuring a more profitable letting strategy.
Demand for such properties is very high in Dubai, as tenants search for a more homely feel to their holiday or business trip, more storage space, a quieter environment, larger desk space and ofcourse having the ability to cook and make use of a full kitchen are a few reasons why tenants would prefer to stay in an AirBnb or serviced apartment over a traditional hotel.
With this model, investors can still appoint a (officially licenced) management company to take care of all the operations (check ins/outs, cleaning, advertising, furnishings etc), so it can be just as hands off as a traditional letting model. However, the management fee does come in at a more expensive, typically 15-20% of the monthly income from the property is directed to the agency for the specialist management. It is a requirement to have the property itself registered as a short term let holiday home in Dubai too via the relevant department.
In this scenario typically owners will cover all utilities as well as the service charges and air condition, and the owners will see varible occupancy and pricing rates throughout the years with the seasonal nature of Dubai. Although, on the plus side, due to the higher rates charged, the net income over the year can be exceptionally attractive, particular for properties in optimum locations that have been looked after.
Overall we do encourage investors to consider this model due to the returns and beneficial factors that Dubai offers in terms of catering to this model e.g. hotel standard amentities and faciltiies are common with residential developments, the tourisum numbers in Dubai are some of the highest in the world, in 2022, Dubai had the worlds highest hotel occupancy rates, going to show demand for short term lets, also, there are no rental restrictions that you get with long term lets, why can't you profit from this whilst still delivering exceptional service and end product to the guests?
If you have property in Dubai and you're looking to work with a trusted partner then please get in touch with the team but completing the form below. We work with dedicated management companies who are true experts in their field, who can provide you accurate forecasts and give you an understand of the entire process from start to finish, to see which rental model would be best suited for you and your property portfolio.
If you're a local resident in Dubai or based overseas, having a good property manager is essential, it's not productive or efficient to manage properties, so we highly recommend property investors utilise a quality management company that can help with the following points:
Advertising and marketing the property when the time comes.
Conducting viewings and securing a premium rental value.
Screen suitable tenants to ensure they will look after the property.
Complete the administration and formalities – Ejari, tenancy agreements etc.
Complete property inspections and inventory reports.
Handle any general enquiries and complaints from the tenant.
Organise and supervise basic maintenance and contractor work.
Complete check ins and check out process.
Handle deposits and financial aspects.
Chase arrears or any late payments.
Advise on any legal or regulated matters ensuring you're up to date and on the right side of the law in the UAE.
If you're looking for a trusted partner that will take care of your property and maximise your rental return then please get in touch with us and we can make introductions to our trusted partners.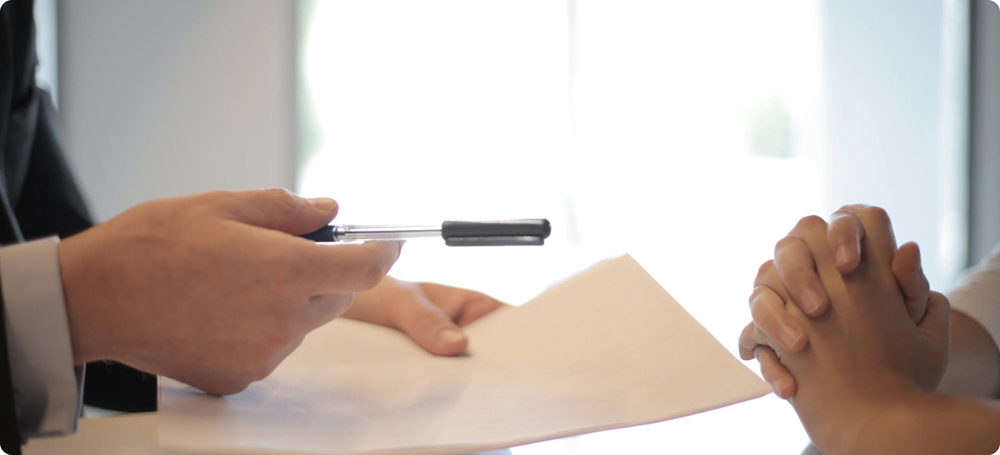 Fill out the form below and a sales representative will contact you shortly
[contact-form-7 id="4984" title="Footer form"]