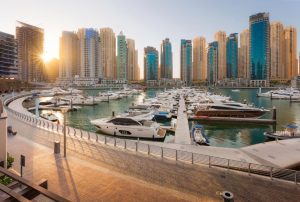 To start, let me first talk through what off-plan properties are and then I'll get to the benefits of investing in them. Off-plan properties are those that are sold before they are complete or even constructed. These types of properties are becoming increasingly popular in Dubai due to their lower prices and payment plans, making it more affordable to purchase. 
Typically many investors choose to invest in off-plan properties as they can include better choice of units and the potential for higher returns on investment. Off-plan properties in Dubai can also be an attractive opportunity for investors looking for potential capital appreciation and rental income. 
Below are some advantages of investing in off-plan properties in more detail:
Lower purchase price: Off-plan properties are typically sold at a discounted price compared to completed properties in the same location. Developers often offer incentives to attract buyers during the early stages of a project, making it an attractive option for investors looking for a more affordable entry point.
Potential for capital appreciation: As the property is still under construction, there is a chance that its value will increase by the time it is completed. This potential for capital appreciation can lead to significant returns on investment, especially in areas with high demand and limited supply.
Choice of prime locations and units: Investing in off-plan properties provides the opportunity to select prime locations and preferred units within a development. Buyers can often choose from a range of floor plans, views, and amenities, enabling them to tailor their investment to meet their specific needs and preferences.
Customisation options: Buying off plan allows you to have input on the property's design and layout. Depending on the developer's policies, you may have the opportunity to select finishes, fixtures, and other customisation options, which can add value to the property and make it more appealing to future buyers or renters.
Payment plans: Developers often offer flexible payment plans for off-plan properties, allowing buyers to spread their payments over the construction period. This can make it easier to manage finances and secure the property with a lower initial investment. Typically with the developers we work with they request a 10% downpayment followed by a payment plan over the period it takes to build the property.
Potential rental income: If your goal is to generate rental income, buying off plan can offer a significant advantage. By securing a property at a lower price and benefiting from potential capital appreciation, you may achieve a higher rental yield compared to buying a completed property at a higher cost.
Newer infrastructure and amenities: Off-plan properties are often part of larger development projects, which may include the construction of new infrastructure, amenities, or community features. This can enhance the overall value of the property and attract potential tenants or buyers in the future.
Developer guarantees: The Dubai government has implemented regulations and safeguards to protect off-plan property investors. Developers are required to obtain necessary permits, and escrow accounts are used to safeguard investors' funds until the completion of the project. These measures provide a level of assurance and minimise risks associated with off-plan investments.
To learn more about the benefits of purchasing a property off-plan watch my podcast here: https://m.youtube.com/watch?v=uhEvMF6WbHQ
Choosing a Property
We handpick projects from award-winning developers such as EMAAR, Nakheel, Sobha, Ellington, MAG, Select Group, Omniyat, FIVE and more, to ensure that we have a selection of premium located luxury high-spec properties. These properties offer state-of-the-art amenities typically including a swimming pool, gym, children's play area, gardens, valet, communal lounge area and more.
By offering beautifully designed developments it allows our investors to purchase a property which stands out in the market place and attracts high quality, premium tenants.
See all of our properties available to purchase off-plan in Dubai here: https://masarcapital.ae/property-portfolio/ 
At Masar Capital we can help you from start to finish, with choosing an apartment, helping with the process including property furnishing, finance and management, enabling investing from overseas stress free and profitable. 
For more information get in touch today: https://masarcapital.ae/ceo-call-dubai-investment/
Author:
Nick Hyland
CEO
Masar Capital